22-30 September 2021:
A4 or 20x25cm watercolour style painting (of your favorite photo)
on archival artist's paper with basic frame.
Free delivery in ZA.
Unique and quality gift idea.
Safe payment with credit card or EFT.
R 1 145 (Was R 1 450 - you save R305)
Current timeframe from booking to delivery +- 5weeks.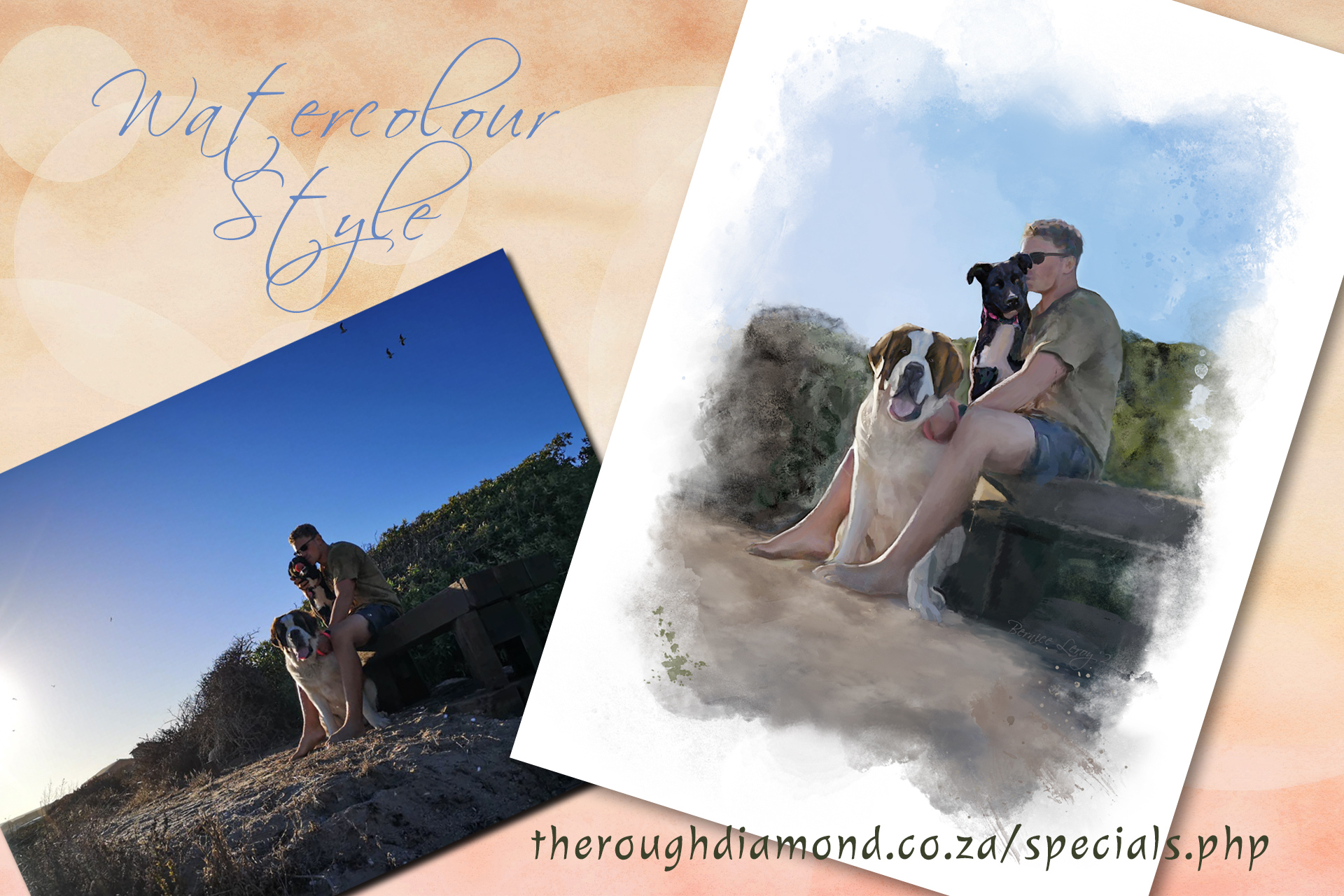 Book your painting here and send your photo:
Ek kan u ook in Afrikaans van diens wees.


If you do not receive any emails, please check your spam folder